Skip to Content
About Cornerstone Construction Service, Inc.
Our company founder/owner has been in the roofing business for 25+ years. We found over the years when a customer has a roofing problem, they usually have other issues that needed to be addressed as well. Initially, these were items such as gutters, fascia, masonry, siding, and soffit repair. As time went on, this type of light carpentry grew into larger projects like kitchen and bath remodeling, flooring, windows, doors, pavers, fire pits, and other home renovations. Cornerstone Construction Services, Inc. is now a fully licensed General Contractor and we can handle almost any type of renovation and additions.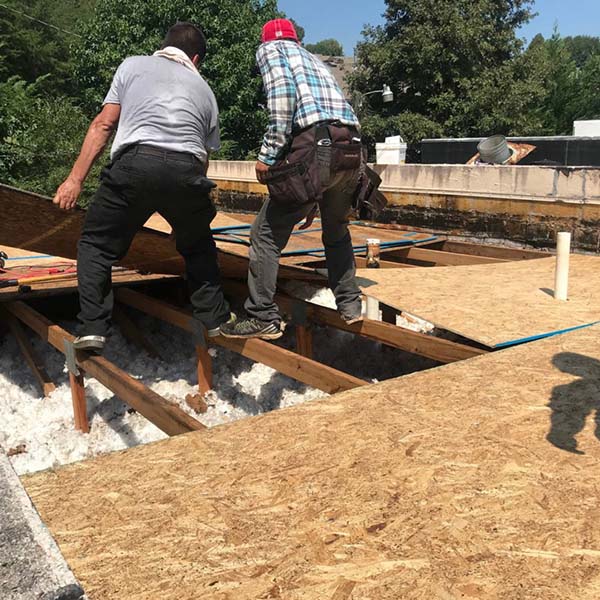 What Sets Us Apart
The proof of a good company lies in the details of the job it performs, so we pay strict attention to detail.
Our project managers remain part of the project from start to finish.
We return phone calls in a timely and professional manner.
Once a project starts, we stay on the job until it's finished.
We work with only licensed and insured subcontractors.
We make sure all of our customers are 100% satisfied before we consider a job completed and are always happy to supply a list of references that will back it up.
Contact the Professionals
We are professionals dealing with insurance companies as an advocate for our customers. We speak their language and are here to make sure that things go smoothly. What many customers don't know is that the initial insurance estimate is considered a starting place. Insurance companies know that there are often items that need to be added and it's our job to make sure that it gets done. Many of our customers come as direct referrals from insurance companies who know we will help get things done correctly and completely so there are no problems down the road.
Contact the Construction Experts Today