Skip to Content
Residential Roofing Repairs
Cornerstone Construction Services Offers Residential Roofing
Our expert technicians are trained to determine the source of the issue and recommend the proper solution. Whether that's a simple repair or a total replacement, you can trust Cornerstone Construction Services, Inc. to always advise the best and most economical solution.
Cornerstone Construction Services, Inc is both a GAF Master Elite and CertainTeed Select Shingle Master certified installer. This means that Cornerstone Construction Services, Inc, is certified by the top shingle manufacturers to follow strict guidelines when installing your roof. Because of this certification, we can offer you the best warranties in the industry which are not available from most other roofing companies. Less than 3% of all Roofing Contractors are granted these certifications.
Cornerstone Construction Services, Inc. offers the most comprehensive residential roofing services by licensed specialists for your home. Our locally owned and operated company provides everything from inspections and repairs to complete replacement services to ensure your property is protected against heavy rains, strong winds, and the sun's powerful UV rays. Did you know that your roof plays a key role in your home's insulation? A properly ventilated roof in good repair will help reduce your energy consumption while keeping you safe from the elements. Contact us for a quote today.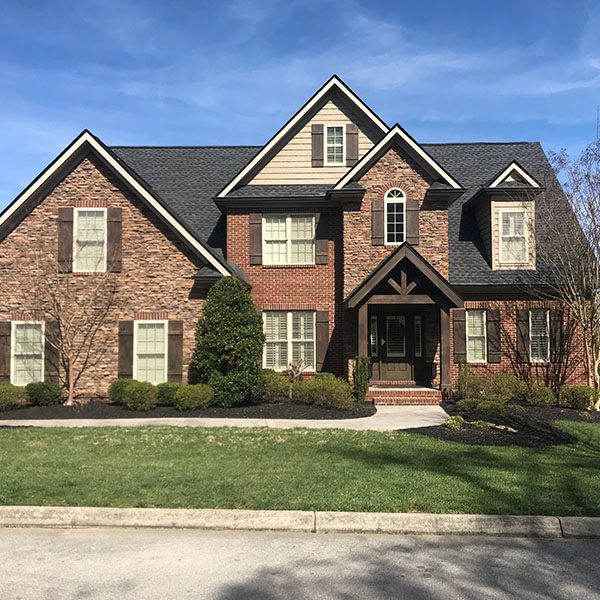 Affordable Residential Roofing Services
As a full-service general contracting company, we understand the importance of quality work by a reliable team to ensure you get the most out of the services you're paying for. We are honest residential roofers you can trust to repair or replace your roof using the proper techniques and best materials. Contact us for:
Residential Roofing Repair
Roof Replacements
Asphalt Shingle Roofs
Metal Roofs
Slate and Tile Roofs
Flat Roofs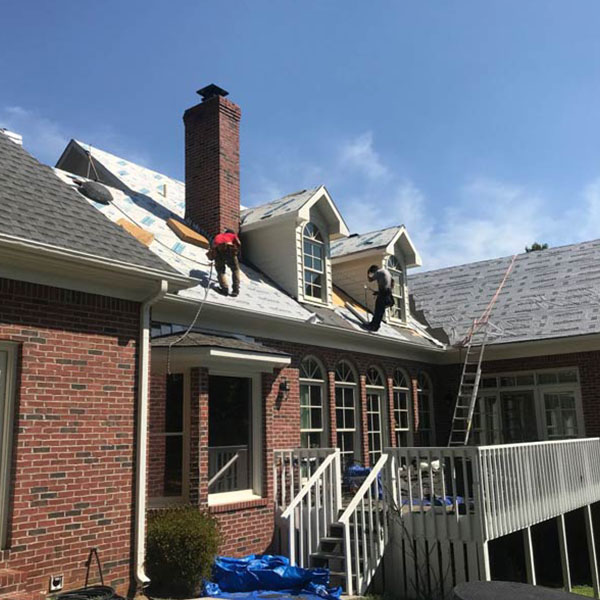 Reasons to Upgrade Your Residential Roof
Asphalt shingle roofs last about 20 years. Metal roofs last about twice as long. So, depending on the material of your roof and its age, it might be time to consider hiring professional roofers to replace it. While the shingles may look ok, as they age, they begin to crack and chip, leaving spaces where water can find its way underneath. Proactively having your roof inspected and replaced will help protect your home. When a roof is damaged, you may be at risk for:
Roof rot
Rainwater leaking into your home
Mold growth
Expensive repairs
Choose from a Variety of Products and Styles
Our residential roofing contractors will help you choose the right material for your home. If you want a roof that lasts longer, metal is a great option. A metal roof will last twice as long as asphalt shingles, and metal can be painted to match any color. Asphalt shingles are the most popular choice because they are affordable and available in various colors and designs, providing beautiful curb appeal. We use exceptional products and are ShingleMaster Certified and GAF MasterElite roofers ensuring you get a quality job with outstanding products no matter what you choose.
Cornerstone Project Managers and Crews stay involved in your job from start to finish. We are insurance experts and advocate for homeowners' interests. When an initial insurance claim does not fully cover the entire job, we work on your behalf to make sure you receive the needed claim supplements. Cornerstone Project Managers will always advise the best solutions for your project. Contact our team today for more details.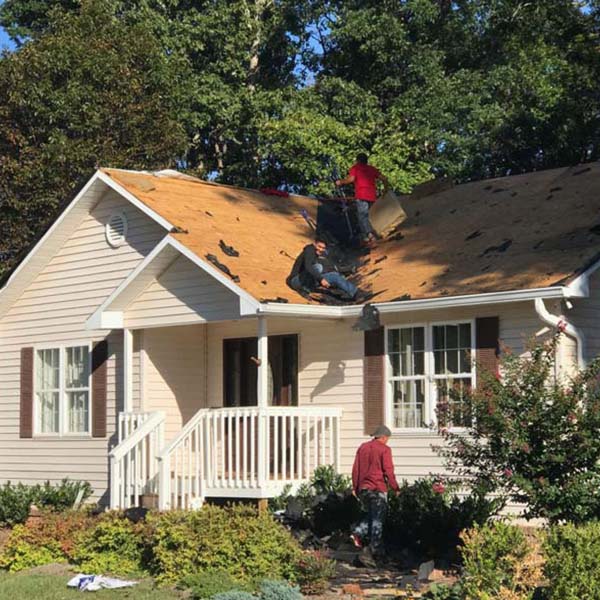 Our Team Has the Experience Working With All Types of Roofing Materials
Asphalt Shingles
Metal
Slate
Clay Tile
Concrete Tile
Single Ply Membranes
Wood Shingles
& More
Your roof is what stands between the comfort of your home and the elements. You can trust our team to get your roof repair done quickly so that you can go back to living your life. For more information, call or email our team now.
Cornerstone Construction Services, Inc. knows that the cost of replacing a roof can come at inopportune times. Therefore, we have partnered with a financing company to offer a variety of options for funding your home improvement project.
Contact Us for Residential Roofing Today
Contact Cornerstone Construction Services, Inc. for fast and affordable residential roofing services in the Knoxville, TN area. Our project managers will be in touch with you every step of the way during the job, so you'll always know where things stand. With our licensed construction crew on your side, you'll be left with an incredible finished product that will add value to your home. You can view our work here and contact us for a quote today.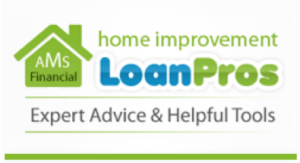 Contact Us for Residential Roofing Today